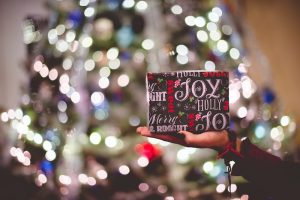 Well, the holidays are here. We're on the fifth day of Hanukkah, and Christmas is 11 days away. In past years, I have usually attended five or six or 15 holiday parties by this point. I remember getting home late on so many occasions and just being exhausted. I couldn't wait for Christmas Day to arrive because I knew it meant I'd get home at a reasonable time and that the parties would be over.
Now, with COVID, I have reflected on those times and realized how much I actually miss those parties and people. Everyone's general spirit seemed to be so bright – people were just a little happier and cheerful.
I miss the hugs. I miss being with good people in a crowded bar. I miss those parties. I miss Christmas carolers (because evidently we aren't allowed to sing anymore). And, I realize, this really sucks!
I also realize that this won't last forever and am so grateful for my health, my family's health, all of our Pango people's health, and the health of our partners and communities. To keep that positive momentum and not get fixated on how much this sucks, I promised myself to keep the holiday spirit inside of me every day.
I also added a new part to my morning routine meditation and a daily affirmation. "I exude the holiday spirit everywhere I go and to everyone I meet."
So, if you see me or hear me in the next few weeks, and I am not exuding the holiday spirit, please give me a kick in the butt (or a friendly reminder).
In the upcoming weeks, think about how you can exude the holiday spirit (even though this all sucks). It may help make someone else's day and will lift your spirits (even if just a little).
Life is good. – Jeff
Our team is an essential services company, so we are here for you. If you need assistance with an escrow or have questions, please reach out.