We are 19 days into the new year. In thinking more about this new year and how it didn't start as well I think we were all hoping, I had a thought.
I think what 2021 brings to us depends an awful lot on what we bring into it. More specifically,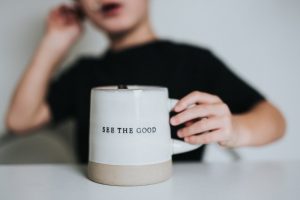 what kind of attitude?
With all the craziness of 2020 and the continued craziness in 2021, I will go back to a previous thought: we become what we think about most. So, I, for one, will be cautious about what I put into my brain this year.
At times, it can feel like the world is falling apart around us and that people are spewing so much hatred at each other. So, what can we do with so many of the circumstances outside of our immediate control?
Instead of looking at the news or social media, I would challenge you to simply look around you.
Look at your family. Look at your co-workers. Look at your neighbors. Look at your friends. I guarantee you that there are people in those groups who have very different opinions about so many things, yet you get along, you smile, you say good morning, and you care about them. You respect them and enjoy their company.
Turning our focus to this can make a positive difference in our lives and those of others – even if those others share very different political and social views. Give it a shot. I am confident you'll see a difference.
Life is good. – Jeff
Our team is here for you and your escrow needs, so please reach out if we can be of assistance. It would be our absolute pleasure to serve you.