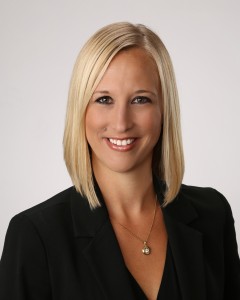 Glen Oaks Escrow (GOE) is pleased to announce that North County Escrow (NCE) will be transitioning its business over to GOE during the next six months. After 40+ years in the escrow industry, NCE Owner, Nancy Scouler, is retiring and the move ensures her clientele will be in the capable hands of a company whose people, services and values reflect her own.
"There's not a better company I could've chosen for our clients to take their business to," Nancy says. Analisa Casas, President of NCE says, "NCE and GOE value so many of the same business philosophies. I have no doubt they will continue to make raving fans out of our clients. Jennifer Foster and her team will help carry on the tradition NCE has started in North San Diego County." GOE provides the highest standards in escrow services and is led by an executive management team with more than 40 years of industry experience. The company has received numerous accolades and awards, including recognition as one of the Best Places to Work in 2014 and 2015.
NCE Escrow Officer, Jennifer Foster and her assistant are planning to work with the GOE team out of the Encinitas office. "I'm excited to start a new chapter with such a forward-thinking company," she says. "It will enable me to serve my clients at the highest level with GOE's state-of-the-art systems and proactive preparation to meet CFPB compliance regulations." Eric Casas, formerly with NCE will help facilitate the shift in operations over to GOE.
Glen Oaks Escrow is a member of the Pango Group, an umbrella brand for a suite of closing service companies that facilitate California real estate transactions. GOE offices can be found in the following communities: Valencia, Glendale, Laguna Niguel and San Diego.